The road that comes from Colombare takes you to the Sirmione peninsula. Half way through you will find an historical district called "Contrada Braghina".
The name comes from an old way of living. In the district the fishermen's once when they were going fishing, they were wearing very long throuses call "Braghe".
The Trattoria was open July 1991 by Massimo Bocchio with the precious help of mother Emma who with her experience of the past still takes care even today the special "menu".
The richness of the "menu", the flavour of the kitchen gives a special place to the fish from the lake or from the sea.


The Trattoria Antica Contrada is a rustic place but at time modern, sociable, cordial. It is on the way to Sirmione, the "Pearl" of the Lake Garda famous in the whole world. There is also the famous castle "Scaligero" and the caves to Catullo.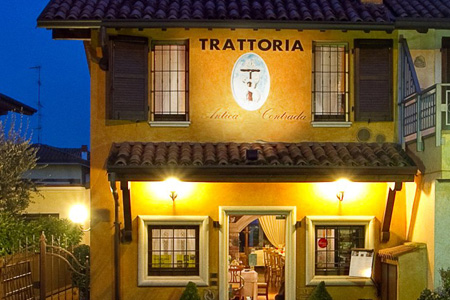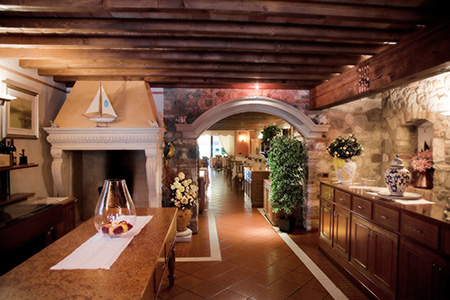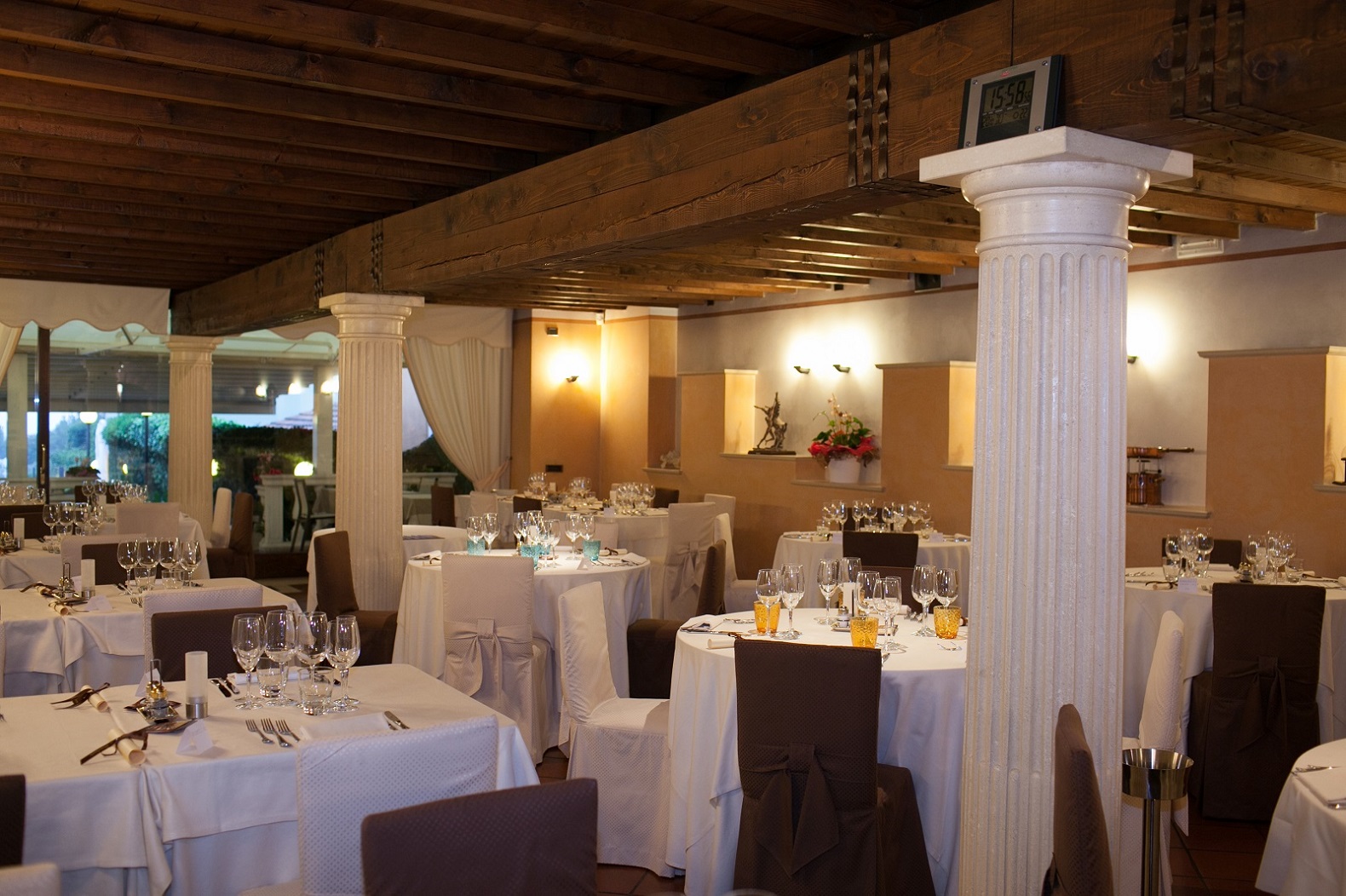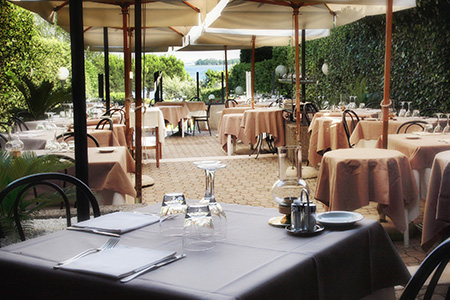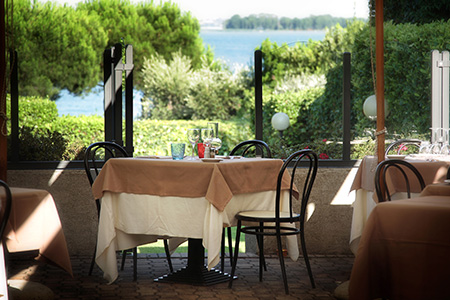 The fish from the lake comes from the family farm, fresh every day. It is barbequed on the wood fire, while the one that comes from the sea is cooked by the chef Antonio Silva a Mediterranean cuisine. There is also home made past of the day. 
For those who do not like fish there is a great variety of dishes, different kind of meat with a variety of vegetable: asparagus, carciofy, carrots, beans, mushroom, ect...
Great is the quality and variety of wine: excellent, delicious, that gives the preference to the local area, but does not eliminate the are coming from different part of Italy or the world: about 150 qualities.